2018-2019 NBA Southwest Division Preview
The 2018-2019 NBA season is officially upon us and it's far too early to make season predictions, but I'm excited to see how everyone fares as the games finally mean something.
This week, I continue my division previews by taking a look at the Southwest Division. There has been a little bit of a shakeup in the division this year, and it certainly hasn't been without its fair share of drama so let's dive in to which players will make a big impact for each organization.
Dallas Mavericks
The Mavs have been through a cleansing process after rampant misconduct was discovered within the upper echelons of their leadership, and owner Mark Cuban has stepped back in to take a much more prominent role with the team. As leadership experts say, "Everything rise and falls on leadership," so it's not altogether surprising that the Mavericks haven't been performing all that well in the last few years.
Dallas performed okay in the preseason, but they will have to work hard this year to overcome the devastating impact the recent developments have had on the organization. This year, like every other year that he's played for the team, the Mavs will rely on 40-year-old veteran Dirk Nowitzki to carry the Mavs through these hard times. This season, Nowitzki enters his 20th year in the NBA averaging 12 points and 5.7 rebounds per game.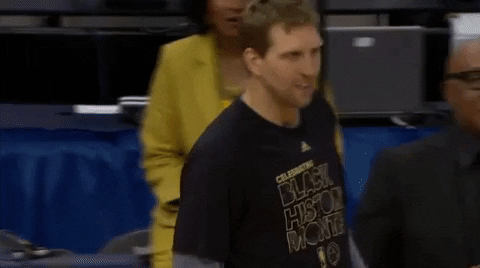 Unfortunately, Nowitzki recently underwent ankle surgery and will be out for several weeks while he works to recover so the Mavs will need to pull together to start the season strong in his absence. I certainly don't think this aging star is washed up, but his time in the league is quickly approaching its end. It would be foolish for Dallas to part ways with him now, but once he decides to throw in the towel the team can move on to rebuilding both the corporate structure and the roster for what will hopefully be a better future.
New Orleans Pelicans
After a brief (and very awkward) period employing DeMarcus Cousins, the New Orleans Pelicans are once again Anthony Davis' team. I said all along that there simply weren't enough basketballs in New Orleans to keep both Cousins and Davis effective on the court, and sadly I was right. Cousins spent the majority of his time in NOLA injured, but he's now moved on to greener pastures with the Golden State Warriors.
I'm sure Pelicans fans are all too happy to see Cousins leave, and I would imagine Davis is happier knowing that he can take charge of even more possessions than he already does. Don't get me wrong, Davis is an absolute beast. At 28.1 points and 11.1 rebounds per game, he's sure to go down as one of the better players to ever play the game. However, he's simply not been able to make things happen for his team.
Davis was recently asked where he sees himself in the NBA right now, and his answer may surprise you.
"Honestly, I see myself as the best player in the league, most dominant player in the league. I think it's time for that step. You only get a short window. And, I don't want that window to close, so I think my time is now."
I'm not sure if I'm ready to say that Davis is the best player in the league, but there's no doubt he's the most important player to the Pelicans franchise. I remain skeptical that he can prove it, but I'm up for seeing if he can follow through this year.
Memphis Grizzlies
The Grizz had a terrible season last year finishing as the second-worst team in the league. Consequently, they landed the 4th pick in the 2018 draft and proceeded to select two defensive-minded players hinting at how they're looking to build the next iteration of their franchise.
With their first pick, they chose Jaren Jackson Jr. out of Michigan State who was the Big Ten Defensive Player of the year in his only season with the team. Jackson is already showing signs of promise with the team bringing in 18 points in two of the Grizzlies' four preseason matchups.
Defensive was a priority for Memphis with their second pick also, and they went with West Virginia point guard Jevon Carter. Unlike Jackson, Carter spent four years in college sharpening his skills (something I'm a big fan of), and was awarded the Big 12 Defensive Player of the Year award twice.
Time will tell how these rookies will pan out, but it appears that Memphis is looking to rebuild.
San Antonio Spurs
After an uncharacteristically dramatic regular season, the Spurs and Kawhi Leonard have parted ways and DeMar DeRozan is saddling up for his stint in Texas. (Sorry for the cheese there, I just couldn't help myself.) I've long been a fan of the Spurs' model of long-term growth and focus on role-playing so I couldn't be more optimistic about DeRozan's new opportunity.
DeRozan is a player who has stumped me for a while now. He's such an incredibly talented player, yet his game lacks something crucial. To me, that one thing is confidence. This lack of confidence has caused him to be tentative on defense, and in my opinion, it's crippled his game.
However, I think San Antonio and the strong coaching leadership style of Coach Gregg Popovich will do wonders for DeRozan's performance. The Spurs are known for fundamental basketball, and tough D, but what they're probably most known for is amazing coaching. Listening to Pop's players talk about him, it's almost as if he's a father figure to them. It's clear that he builds them all up and gives them a platform to succeed, even though he may be tough sometimes.
When talking about Pop, Denver Nuggets Coach Mike Malone (who studied under Popovich for a time) said that Pop told him you can be hard on a player as long as that player knows that you care about them. It's this reason that I believe a move to the Spurs was the single best thing that could have happened to DeRozan, and I think the Spurs will see a revitalization in their performance with him on board.
Houston Rockets
The Houston Rockets are an incredibly talented team, and they will likely be superstars of the Western Conference again this season. Blowing their opponents out of the water with a barrage of scoring, the Rockets are an offensive juggernaut that few teams can compete with.
The most important player for the Rockets is, of course, James Harden. I'm outspoken about the fact that I don't really like Harden's style of play as I see it to be manipulative and full of trickery vs being talent. However, I can't argue that it's wildly effective. Harden's ability to read his opponent and outsmart them in fractions of a second is mind-blowing, and like a chess player, he's able to back people into a corner they're unable to get out of.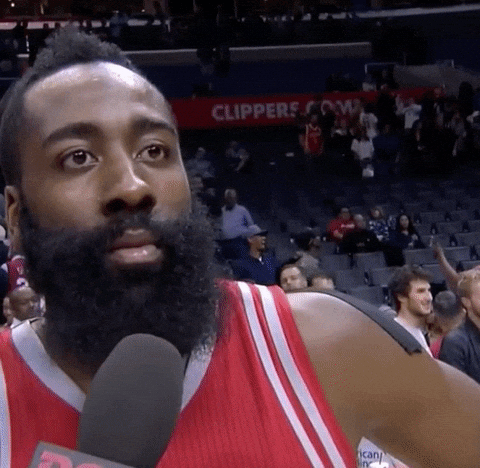 My hesitation is that Houston doesn't place a huge emphasis on defense which will cost them in the post-season every single time, but they're a terrible force to be reckoned with in the regular season. Harden seems to be entering a new peak in his career, so it's possible that the "overwhelm the opponent with offense" approach could work so I will be interested to see how things pan out for the Rockets this year.
This season holds the promise of shake-ups and excitement like we haven't seen in many years. Let's see how things unfold!