All-NBA Team selections name this year's NBA court of popular players
Amid the playoff excitement, the All-NBA Team selections were announced this week listing the players who received the most votes in their particular categories. The subjective voting system underwent a slight improvement last year when the league announced that they would not allow any media members who were employed by the NBA or teams in the league to have a vote. That improved things some, but the actual winners are still highly-debatable.
The other problematic piece to the All-NBA team selections is that players are eligible for major bonuses by being selected to one of the three teams according to the Collective Bargaining Agreement. Add to that the issue of the nominations being position based, meaning only one player per position is allowed to be selected, and the list of winners becomes a popularity contest.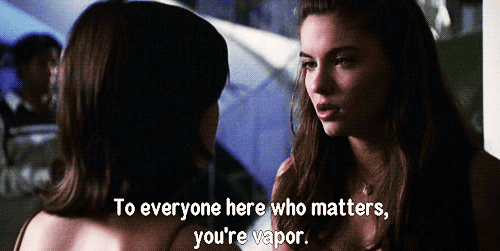 However, just like the Academy Awards, it's still fun to see who made the list, and it's even more fun to debate the snubs.
This year's All-NBA first team winners are:
Damian Lillard – PG
James Harden – SG
LeBron James – PF
Kevin Durant – SF
Anthony Davis – C
First, let me start by saying that I have no argument with James Harden, LeBron James, and Kevin Durant taking the number one slots for their respective positions. Harden's game gets on my nerves because I feel like it's all about tricks and manipulation, but his talent and basketball strategy can't be denied. James should make the All-NBA First Team for the duration of his NBA career, and even though I will always and forever believe that Durant is a sell-out, he's been one incredible contribution for the Warriors this season. So much so that Stephen Curry is now holding a meager All-NBA Third Team slot.
As I said above, although the five best players in the league may be guards or centers, only one player per position can be chosen for the teams each year. This year Damian Lillard was chosen as the #1 point guard in the league. Lillard has long been snubbed by All-Star votes, and I will concede that he's truly one of the best guards in the league. At 26.9 points, 6.6 assists, and 4.5 rebounds per game he certainly qualifies among the top candidates, but I don't know that I would have selected him for the #1 position. The parameters are subjective, and for me, I'd like to take into consideration what players contribute to their team as a whole. Did the player drastically improve their team's position from one year to the next, and are they a good leader?
While I believe Lillard is the best player the Portland Trail Blazers has, I believe Kyrie Irving is deserving of the award this year only because of the way he carried the Celtics through the lion's share of the season while the younger players were getting their footing, and Gordon Hayward was recovering. Irving didn't make any of the All-NBA Teams this year, and I think that's a true shame. Terry Rozier has certainly pulled his weight this season, and although he's not ready for an All-NBA team position, I believe he will be in the future.
The other player on the first team list that I'm not on board with is Anthony Davis. The Pelicans performed very well this year (particularly after DeMarcus Cousins was injured), but overall I don't see Anthony Davis as the type of leader that is deserving of an All-NBA First Team selection. Sure, he puts up insane numbers every game, but I don't see him making his teammates better. A leader is one that helps the people around them play to their full potential and Davis is regrettably not that guy.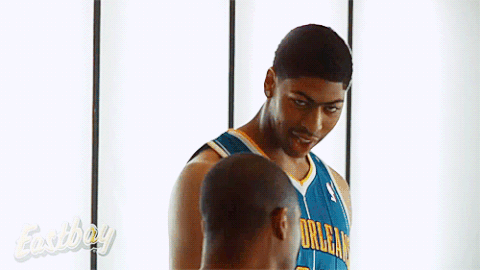 I would have chosen Joel Embiid to take the #1 slot for the Center position this year as I believe his contribution to the 76ers has truly transformed the organization. To be so young making All-Star appearances, and leading the previously abysmal 76ers to the 3rd slot in the Eastern Conference ahead of the Cleveland Cavaliers is astonishing. His 22.9 point, and staggering 11 rebound average per game was key in Philly's presence in this year's Eastern Conference, and I believe the 76ers are a formidable presence that's here to stay for many years to come.
This year's All-NBA Second Team is a little less surprising, and I believe each player on this list has dutifully earned this year's award. The selections were:
Russell Westbrook – PG
DeMar DeRozan – SG
Giannis Antetokounmpo – SF
LaMarcus Aldridge – PF
Joel Embiid – C
The Toronto Raptors fired head coach Dwane Casey after getting swept by the Cleveland Cavaliers in the second round of this year's playoffs. I hate to brag, but I called the Raptors demise early in the season despite them capturing the first place in the Eastern Conference standings with 59 wins and 23 losses. While I don't necessarily think it's all a coaching problem, losing so badly in the second round is completely unacceptable, and it's expected to see heads roll.
Unfortunately, the Raptors have not done a great job at selecting two-way players–players who can play both offense and defense. DeRozan and Kyle Lowry were often compared to the Golden State Warriors' Klay Thompson and Stephen Curry with one glaring difference. Thompson and Curry have a stern focus on defense, and they're able to effectively able to guard the perimeter. Unfortunately for DeRozan and Lowry, defense is not really their strong suit. They had to spend too much time on double and triple teams leaving players like James, Kyle Korver, and J.R. Smith open for 3 point daggers. I still believe DeRozan deserves the second team selection, but I have to point out his weaknesses that may have cost his team an appearance in the Eastern Conference Finals.
Another debated selection in the second team is LaMarcus Aldridge, but before we criticize, it's important to understand the enormous shoes he has had to fill. Simply put, no one can be Tim Duncan, and Aldridge had to deal with Kawhi Leonard being out for the majority of the season. The Spurs made the playoffs as they have every year since Hector was a pup, but their team is a far cry from what it was just a couple of short seasons ago. With rumors of drama looming over the relationship between the Spurs organization, and Leonard, the Spurs were more of a outlier in this year's list of contenders. I believe Aldridge had to fight to keep his team in the running in the fiercely competitive Western Conference, and without Leonard there to help I believe his effort was a job well done. Hopefully the Spurs can procure some new top level talent and regain their dominant status in the league once more.
The All-NBA third team is a simple nod to the better players in the league, and this year's list makes sense in my book with a couple of exceptions.
Stephen Curry – PG
Victor Oladipo – SG
Jimmy Butler – SF
Paul George – PF
Karl-Anthony Towns – C
When I read the third team list I nearly fell out of my chair. Stephen Curry in THIRD place? That can't be right. However it seems as though Durant's presence on the Warriors roster has diluted some of the impact the other players on the team have made. Curry will go down as one of the greatest point guards of all time, and his partner in crime Klay Thompson is right behind him to share in the glory. This is why I was so critical of Durant heading to Oakland to play for Golden State. The team was already a self-made empire of superstars, and adding one more kind of turned them into the Monstars (if you don't get the spelling reference, you have some work to do). I believe Irving and Westbrook deserve to be highly recognized, but when you play for the defending champions, and the best team in the league you have to rank higher than third place.
I'm also not a big fan of seeing Towns' name in the top three centers in the league. In a guard position, I give a little more slack for not being a good defender as sheer size does come in to play, and those positions are typically smaller in height and build than the other positions on a basketball roster. However, as one of the biggest most aggressive (offensively) men in the league, you don't get a pass from me if you don't play good defense. Towns has no excuse for being a poor defender, and although he brings in a hefty number of rebounds per game, he's usually one of the only ones rebounding under the rim. Simply put, Towns is a bit of a liability on defense, and undeserving of the 3rd slot.
I believe the position should have gone to Rudy Gobert who valiantly led his team to an upset over the Oklahoma City Thunder in the first round of the playoffs this year. The Utah Jazz were the Cinderella team of the Western Conference this season, and it's no doubt Gobert's presence was a major contributing factor. His 7'1″, 245 lb frame is a monstrosity of force under the rim, and the Jazz maintained a steady pace all season long just one game out of third place in the West. Snubs aside, I'd imagine Gobert is focused on training over the off season to come back ready for a killer 2018-2019 NBA season.
Share your opinions with me on Twitter @AshleyNBAHoops on who you would have picked to be make this year's All-NBA Teams!