Are the Denver Nuggets the 2nd Best Team in the West?
In case you missed last night's game between the Los Angeles Lakers and the Denver Nuggets, Charles Barkley made quite the provocative statement. During TNT's halftime show coverage of the game, Barkley stated that the Nuggets are now the second best team in the Western Conference.
The statement was then put out for a poll on Twitter to ask people if they agreed, and 73% replied no. Barkley's co-hosts even engaged in a good chuckle over his comment.
https://twitter.com/NBAonTNT/status/1055611962007015424
Now, I'm no particular fan of Barkley's commentary on the regular. I find him to be a little mean-spirited sometimes, and that's just not my style. However, I did think his analysis of Denver was very interesting, and as a Nuggets fan it gave me some hope.
To start the season this year they're 4-1 losing to the Lakers by 7 points when the Nuggets struggled with offense the entire game. Could it be that Denver has improved that drastically over the summer?
Well, so far it appears that they have.
I've been a sharp critic of their lack of defensive effort, and to be quite honest I was nearly fed up with what I perceived as general apathy toward winning from the organization as a whole last season. Like everyone else, I'm very busy, and I was beginning to get frustrated that I was spending a lot of my time watching a team that seemed to not care.
I pride myself on NOT being a homer, and I try to look at things as objectively as possible. So to start the season, I had conservative expectations that the Nuggets would at least make the 8th slot on the playoff list and that they'd probably face the Warriors or the Rockets to make a first-round exit.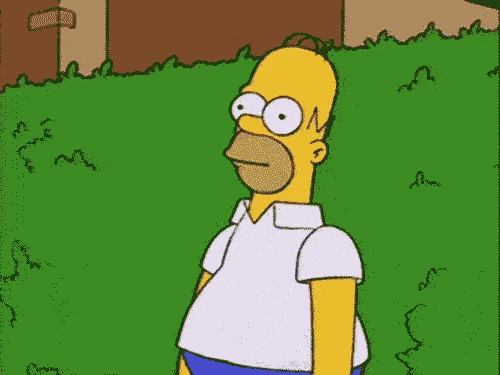 I certainly didn't expect them to beat the Lakers twice in the preseason and go on to post a three-game winning streak to start the year off right.
So, what's changed for this team?
Defense
I can hardly believe that I'm writing these words, but the Nuggets are ACTUALLY playing defense this season. Now, they're not your lock-down defensive players like the Boston Celtics yet, but they've truly put forth some very solid effort on D and it's paying off in the form of wins.
In fact, it was their defense that carried them to a 2-point win over the Golden State Warriors last week. Stephen Curry went to the rim for a shot to tie the game at the final buzzer only to be rejected by Juancho Hernangomez who is still playing rusty as he works to come back from contracting mono last season. I'm personally a huge fan of Juancho, and I'm glad to have him back on the court. If he keeps those clutch defensive plays coming, I can cope with his rustiness along the way.
In their loss to the Lakers this week, the Nuggets struggled to gain their offensive footing the entire game. But, instead of giving up and succumbing to a blow out loss, they appeared to rely more heavily on their defense to get them through the tough parts of the game. As a result, they were able to throw off the Lakers' offense and keep them within arms reach of a win. Denver let it go at the very end as LeBron James moved in for a close, but they held it together for much longer than I expected them to.
I'm pleased to see that the Nuggets are falling back on defense as a safeguard when their offense isn't clicking. It shows me that they're getting much more comfortable with this part of their game, and it's becoming a natural resource vs something they have to move mountains to muster.
Poise & maturity
The Nuggets are a young team, and their "young core" has been raved about since they were all drafted. However, this young group has struggled to be consistent and get a solid footing–until now.
The Nuggets played without Millsap for the majority of the season last year, and I believe that they would have made the playoffs if they'd had him healthy for longer. Millsap brings a steadiness to the Nuggets roster, and with him on the court they're a much more poised and mature team. They respond better to defensive pressure, and their effort throughout the game is much more consistent and focused. Now, I can't say if Denver's new-found maturity is solely a result of Millsap on the court, but it's clear that when he's in the game the Nuggets play better overall.
The one variable that has me concerned is the flow of the offense with Millsap back in the rotation. Part of what makes Nuggets' star Nikola Jokic so effective is his ability to facilitate, and Millsap's presence has posed some issues with spacing making the ball movement a bit off-kilter these first few games. However, the Nuggets have managed to get some good wins on the books despite this issue so I'm confident this will be ironed out quickly.
In short, I don't know that I'm ready to say that the Nuggets are the 2nd best team in the West, but they've definitely transformed as a team from last year to this year. I'm confident they'll make the playoffs if they can continue to buckle down on D, and remain healthy into the post-season.