Boston peaking at the right time on the heels of Hayward's upward momentum
With Gordon Hayward and Kyrie Irving back and healthy this year I will be honest and admit that I was expecting the Boston Celtics to perform better overall in the regular season. They spent the year doing alright (compared to my expectations that is), but they had some serious challenges to overcome with a roster full of talent itching to get minutes.
The Celtics of the 2017-2018 season were on fire in the midst of adversity, and their perseverance was truly impressive. However, I think it was a little bit of an adjustment when the team's injured stars returned to the court, and perhaps some of the players like Terry Rozier and Jayson Tatum who had to come off the bench this year after performing so well last season weren't thrilled by the change.
Through it all, the Celtics ranked #4 in the East behind the Milwaukee Bucks, Toronto Raptors and Philadelphia 76ers and they're now matching up with the Indiana Pacers in round one of the playoffs.
Apart from the brilliant lemon-lime color scheme on the court ideal for a Sprite sponsorship, I'm loving this particular series because it shows me that the Celtics are peaking at just the right time in the season. They're 3-0 over Indiana with all signs pointing toward a round 1 sweep, and if they keep trending upward they may take down the Bucks before they have a chance to make it to the Eastern Conference Finals. There are many factors that play into this team coming together, but what's standing out to me the most is how Hayward has finally hit his stride in Boston.
Given Hayward's devastating injury last season, this is really his first year with the Celtics as an active part of the team. It's expected that he would have a period of adjustment on a new team after leaving the Utah Jazz–even more so coming back from an injury like the one he sustained. I've heard professional players and commentators discuss how it really takes about a year to fully recover from a serious injury–and the physical healing is only a small portion of the battle. The real fight is mental, and it takes some time to overcome the fear of injury after going through something so traumatic.
For the Celtics, that means Hayward is really getting the hang of things at just the perfect time. What I've observed this season, particularly towards the end, is his ability to come in and make good decisions, and actively look for ways to make his teammates better. As a true student of Coach Brad Stevens, Hayward has come to know his role well, and more importantly he seems to understand where his limitations lie.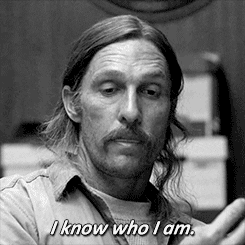 I recently heard a commentator say that an NBA player can become an All-Star simply by knowing their limitations. That comment was profound for me, and you can really see that in action with the Celtics, and particularly Hayward. He isn't going in there trying to be the star of the team. He knows that's Irving's job. His role is to get into the lane, kick the ball out to an open 3 point shooter, and draw the opposing team's defense out from under the rim. His active role in facilitation has proved useful as the Celtics have an arsenal of shooting weapons at their disposal. Like Dwyane Wade used to do for LeBron James, Hayward comes in and takes care of these less flashy leadership aspects of the game so Irving can focus on what he's best at without distractions. And at 11.5 points, 4.5 rebounds and 3.4 assists at around 26 minutes on the court per game, Hayward also makes efficient use of his time and contributing consistently each game.
On the other end of the court he may not win defensive player of the year, but I also think his defensive presence is a little under rated. It's easy to pay attention to what's going on on-ball, but there's a lot to be said for what happens off-ball that has a huge impact on the outcome of a game. You won't always see Hayward bring in the big stat lines, but without his presence, the Celtics would have a much harder time locking down a win.
Boston is in Indiana for game 4 starting at 1 pm ET tomorrow, and if they take care of business one last time against the Pacers they could have a nice breather while they wait for the Bucks and Detroit Pistons to finish up their series.
I look forward to seeing them continue to rise, and I HOPE to see them in the Finals this season.