The NBA Finals are set to begin tonight in what will be the fourth consecutive season the Cleveland Cavaliers match up against the Golden State Warriors. What's more, this year also marks LeBron James' 8th consecutive Finals appearance with two different organizations. If you're like me, you were hoping to see a shake-up of the usual characters at this time of the NBA season, but it's hard to argue with the fight these two teams had to put in to get where they are now.
Last week, Stephen Curry was asked if he still values heading to the Finals even though it's the fourth year for him to do so, and his reply was simply, "Yes. Because it's really hard." Playing a grueling 82 games during the regular season then moving into the highly competitive playoffs is a tremendous feat both physically, and mentally." Both teams are coming off a 7-game Conference Finals series leaving even the king himself visibly fatigued.
LeBron looks absolutely gassed. pic.twitter.com/okcCafGhdz

— ESPN (@espn) May 24, 2018
The Cavaliers ranked fourth in the Eastern Conference behind the Toronto Raptors, Boston Celtics, and Philadelphia 76ers. Their finish in the regular season was bumpy that included some very public team drama, and some hefty trades that left the roster looking completely different than it had just a few months earlier. The Warriors came in at two-seed in the West behind the Houston Rockets who looked to be taking the league by storm as they bombarded their opponents with an extremely effective offense. Proving that regular season ranking isn't all it's cracked up to be, the Cavs and the Warriors wound up on top once again as championship experience continues to trump the up-and-comers.
I was personally hoping to see the Boston Celtics make it past the Cavaliers to head into the big show. I also have to admit that I was fairly confident they would since James had appeared to be handling matters all on his own while Boston played some of the best team basketball you'll see these days. However, as I was reminded by one of my fellow basketball enthusiasts, you should never bet against James in the playoffs, and this year he's done it once again to head into (what I believe is) one of the most pivotal Finals appearances of his career.
No matter how dull it may seem to see a repeat of the same teams once again, it's important to recognize that both teams truly deserve to be at the table this year, for very different reasons. The Warriors lost only one game in each of the first and second rounds before being taken to 7 games by the Rockets in the Western Conference Finals, and they've sailed along mostly without incident this season as the reigning super team champions. Kevin Durant and Stephen Curry continue to put up obscene numbers night in and night out, and the Warriors' mighty model thrives.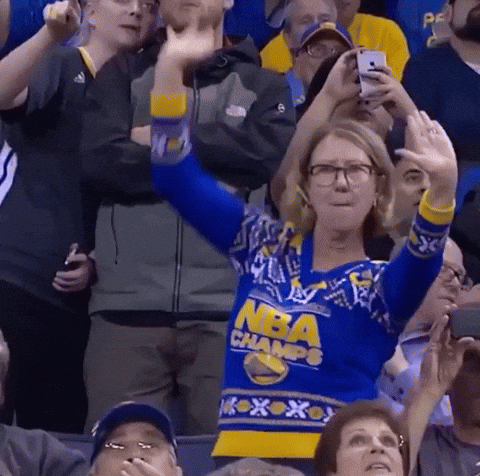 The Cavaliers played a total of 18 games in this year's playoff race with a seven-game series in both the first and third rounds. A handy sweep of the Raptors by the Cavs in the second round left Raptors' Head Coach Dwane Casey without a job as they continue to be unable to get things done in the postseason. James (who has played in all 100 of this year's games) has kept his head down and pushed past the odds that were stacked against him at 4th place in the East, along with a somewhat shaky roster that misses Kyrie Irving. Making it to the Finals in this scenario is nothing short of a miracle, unless of course you're The King himself then it's standard practice–which is incredible in itself.
These two teams have already made history by extending their Finals reign to 4 seasons, and I believe we might be in for more.
As incredible as this moment already is, I believe it will prove to be one of the most pivotal for James' legendary career. Still regarded as one of the toughest (if not the toughest) in the league, James is 33 years old and possibly coming upon the sunset of his career. He's forced his will in so many NBA championships, and this year he's practically carried his team to the Finals on his own.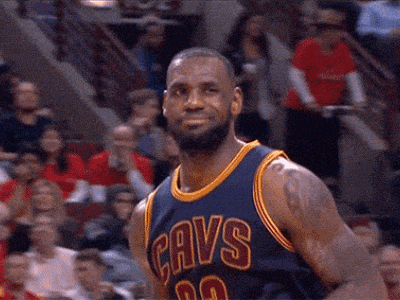 James has long been among the names discussed when the "best player of all time" debates take place, and if he's able to get a win this season the debate just might be over. Basketball is a team sport, and although James has grown to be an unselfish player, it will be interesting to see if he can force his way past the reigning champs to bring in yet another NBA title when defeat seemed certain just a couple short months ago.
This year, I won't be watching to see the Warriors and Cavs go at it once again. I will be watching to see if James is able to rise above when it seems as though he can't rise any higher. That's what it's all about right? Watching excellence unfold.
May the best team win.