Is LeBron James really the best player of all time?
The greatest player of all time, or as it's referred to today, the "GOAT" is a debate that is unending and impossible to conclude given the wide range of arbitrary and subjective criteria involved in the discussion.
Each person with an opinion on the matter has their own set of values that they apply to the conversation, and those values often carry emotional weight that can't be quantified by stats or even accurately represented with words by the person who holds them.
Nonetheless, the debate persists, and it was brought to light once again this week by one purporting that he sits on the throne of NBA greatness.
Now, before I begin, I have to come clean and admit that there are few things I dislike more than someone who is boastful, and views themselves as important. Self-importance is defined as having an exaggerated view of one's own value or importance (this is not to be mistaken with the healthy and functional trait of self-confidence).
In case you missed it, LeBron James sat down with ESPN last weekend and discussed how he felt that leading the Cleveland Cavaliers in their comeback over the Golden State Warriors to take the 2016 NBA title made him the greatest player of all time.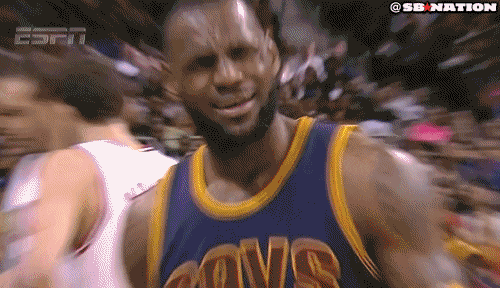 "That's what I felt. I was super, super ecstatic to win one for Cleveland because of the 52-year drought. … The first wave of emotion was when everyone saw me crying, like, that was all for 52 years of everything in sports that's gone on in Cleveland. And then after I stopped, I was like — that one right there made you the greatest player of all time."
James went on to say that that was one of the moments in his career where he truly felt like he did something special, and I have to wholeheartedly agree with him on that point. Coming back from a 3-1 series score to take it all the way is something that never happens.
But, does that make him the greatest player of all time? To you, perhaps it does. To me, I say no way.
Don't get me wrong, I'm not suggesting that James isn't a runner-up in the GOAT race, and I certainly believe he's the greatest player of his era. However, I don't consider James to be the greatest player of all time. In fact, with just 3 rings James isn't even ranked among the top 30 of NBA players with the most NBA Championships to their name. Basketball god Michael Jordan doesn't even rank in the top 5 for most NBA titles.
If you ask me, the GOAT crown MUST be worn by the player who brought home the most bacon. I don't care about the era, or the level of competitiveness, or how many teams were in the league at the time. The team with the most points wins, right?
Using that logic, the greatest player of all time would have to be Bill Russell. Even Michael Jordan would agree.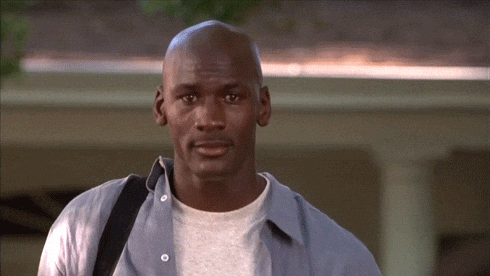 If you don't know who Bill Russell is, can you even consider yourself a basketball fan? (Kidding of course, but if you don't know who he is you need to do some research.)
Russell played for the Boston Celtics for a total of 13 seasons from 1956-1969 acting as player/coach for the final three seasons with the team. During his tenure he brought the Celtics a whopping 11 NBA Championships averaging 15.1 points, and 22.5 rebounds per game.
Apart from the most titles in NBA history, Russell was also named an All-Star 12 times, an MVP 5 times, and brought in 51 rebounds in a single game making him one of two NBA players to do so. There were also two other Finals games where Russell brought in 40 rebounds.
In 1975, Russell also became the first African American player to be inducted into the Naismith Basketball Hall Of Fame.
Off the court Russell made just as great of an impact as a mighty force in the Civil Rights movement. His work was even acknowledged by President Barack Obama who awarded Russell with the Presidential Medal of Freedom–the highest honor a civilian can achieve.
The level of success that Russell achieved in the NBA is astonishing, and one that no other player has even come close to.
After Russell, there's a long list of winning greats that include Wilt Chamberlain, Kareem Abdul Jabbar, Magic Johnson, Michael Jordan, and Kobe Bryant who stood at the front of the greatest of all time line before James even made an appearance in the NBA. So, while I understand how James would feel that his contribution to the league in his era is the most significant and important, he has a very long way to go to be considered the greatest of all time.
Three NBA titles is incredibly special, but I feel that James needs to take off his self-appointed crown and respect the mightier greats who came before him.