Leonard levels up in Toronto
This week, the Toronto Raptors eliminated the Milwaukee Bucks to move on to face the Golden State Warriors in the 2019 NBA Finals. This has been a season of interesting upsets, and while the Warriors being in the Finals yet again may be a bit of a yawn sesh, the Eastern Conference gave us a new leader that I personally didn't see coming.
Toronto's new recruit Kawhi Leonard has had a dramatic year to say the least, and looking from the outside in I will admit that the whole thing seemed very bizarre to me. Leonard, a human robot, never expresses many emotions and yet he was feuding with the steady and united San Antonio Spurs organization. Really?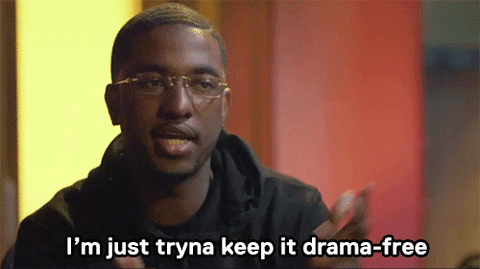 Regardless if you think the drama was fabricated or not, the Spurs moved to squash the rumors trading Leonard to the Raptors picking up DeMar DeRozan in the process. The Spurs went on to be eliminated in the first round of the playoffs by the Denver Nuggets this year.
At first, I'll admit I wasn't sure what to expect from Leonard with the Raptors. While he's is a decorated NBA Champion and winner of Defensive Player of the Year among his numerous nominations, I didn't know if he was the type of player who could come in and transform an organization into a championship contending team.
Leonard is steady and stoic seeming more interested in flying under the radar than he is in any sort of attention. Could he really be the one to lead? With the structure of the role-playing Spurs, I'd say no.
However, as Leonard has been given a more prominent role he's seemed to blossom before our eyes. It was up to him to transform from quiet role-player, to charismatic leader, and the room Toronto gave him to fly seems to have allowed him to truly elevate his game to the next level.
Over the course of his career in the NBA, Leonard has averaged 17.7 points, 6.3 rebounds and 2.4 assists which is very respectable considering that a lot of his impact was on the defensive end of the court. This stat line is worthy of a B+ level star role-player. With the Raptors this season those stats have taken a sharp increase. Since moving to Toronto, Leonard has brought in 26.3 points, 7.3 assists, and 3.3 rebounds per game. In the post season, he's done even better by averaging 31.2 points, 8.8 points, and 3.8 assists per game.
And in this latest series against the Milwaukee Bucks, Leonard hit a buzzer beater that seemed to unlock his charismatic passion to win.
Leonard has even gone as far as saying that he feels at home with the Raptors, and that it was never like that with the Spurs.
It seems that the Raptors have also found their missing puzzle piece. As a regular-season leader for many years, Toronto has failed to execute in the post-season leaving many saying that they would never amount to much. While Kyle Lowry and DeMar DeRozan were a dynamic offensive duo much like Stephen Curry and Klay Thompson, they lacked the defensive luster that was required for them to rise to the championship contention level.
That's where Leonard has changed everything. An offensive juggernaut himself, Leonard has filled the shoes of DeRozan, but he's brought a defensive focus to the organization that alluded them for so long.
I'm on the edge of my seat getting ready for this year's Finals to begin. On principle, I want to see the Warriors defeated. But more-so, I want to see Leonard bring home the title. He's worked so hard and accepted his role for the entirety of his career, and it's inspirational to see his hard work pay off to where he can assume the superstar leadership role that he truly deserves.
Congrats to Leonard in his new home. Cheers to many more successful seasons with the Raptors organization.