Love contract extension pulls in mixed reactions
It appears as though Cleveland isn't quite ready to enter rebuilding mode just yet. This week, the Cavs and big man Kevin Love agreed to a 4-year $120 million dollar contract extension that has garnered mixed reactions from basketball enthusiasts.
Love's deal will take him to 34 years old leaving some skeptical that this was the best move Cleveland could make. Tying up such a large sum of money on an aging player who has struggled mightily with injury could leave the Cavs in a tough spot in the event that their new front man is unable to stay healthy.
Love, who was very open about his struggles with panic attacks last season, has chosen to seek help and focus on his mental health showing everyone that having a mental health problem doesn't mean that life is over. His courage to speak out as an athlete struggling with this issue has given others the courage to open up about their own challenges with mental health, bringing greater awareness to the subject overall. His recent personal battles appear to not have taken a toll on his professional success as this latest deal with Cleveland is the ideal situation for him.
However, Cleveland's move to secure Love isn't necessarily a bad thing. After LeBron James' departure, the organization was in a position to work to keep their fan base engaged, and Love was really the only option they had. While the move isn't necessarily ideal, there isn't a better one that I could realistically envision for them. Love is eager to stay in Cleveland, and he's committed to the city. The fans already love him, and he's still considered to be a major star in the league. Cleveland won't be making it into the Eastern Conference Finals any time soon, but Love will at least keep them in the playoff circle while he's on the court. In his new role, Love will have the ability to redefine the final chapters of his career away from James' shadow, and we'll know once and for all the kind of leader he can truly be.
Those who are not entirely positive about the extension don't think it was a bad move to keep Love around, but they feel that contract term is longer than it should have been. The concern is his viability for the duration of the deal, but perhaps his presence in Cleveland over the long term will provide an attraction to the next list of major free agents who are looking to make a change. Cleveland will certainly want to be keeping their eyes on snatching up prime draft picks for the coming years so they can work to develop a roster who will be ready to step up when players like Love make their way out of the spotlight in the league.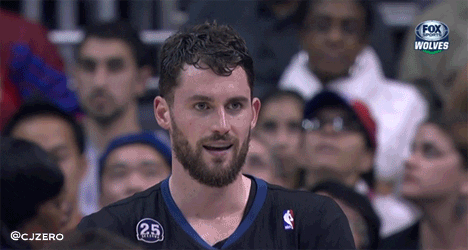 JR Smith and Tristan Thompson are also working on long term deals so Cleveland could find themselves in a tricky cap situation in short order, but the good news is they will have some trade options as the season gets underway.
Time will tell how the Cavs fare next season, but for now, most of the core unit remains intact.