NBA Atlantic Division 2018-2019 Preview
It's finally that time! I've been waiting for this division for weeks now, and I'm really excited to dive into each team since it's my favorite division in the East.
The NBA's Atlantic Division is hands-down the most competitive Eastern Conference Division heading into the 2018-2019 season, and there are a couple of up and coming teams who could pose a real threat to the ranks as the regular season gets underway.
So let's dive right in.
New York Knicks
It's no secret that the Knicks are in rebuilding mode after Carmelo Anthony's departure, but losing him was definitely addition by subtraction. New York went 2-2 in the preseason this year and recently waived veteran Joakim Noah opening up some space on the roster for another center. Washed up veterans aside, it's obvious that this team's franchise star is Kristaps Porzingis.
Porzingis is the Knicks' key foundational piece to build their future team around. At 22.7 points and 6.6 rebounds per game, he's shown to be the most valuable player the Knicks have at this vulnerable time.
Unfortunately, Porzingis is currently out recovering from an ACL injury, and the Knicks have no timetable for his return. Porzingis himself stated that he's uncertain when he will return largely because there is no protocol for rehabbing this type of an injury on a player his size. Fortunately, the Knicks aren't looking to be Eastern Conference leaders any time soon so there will be plenty of time to allow The Unicorn to heal properly.
Brooklyn Nets
The Nets also went 50-50 in a four game preseason schedule, but they're heading into the new year with a bit of an awkward roster. The Nets are still working to put a solid team together, and they added some rebounding efficiency by acquiring Kenneth Faried  from the Denver Nuggets in the off season.
While I will argue that this team is anyone's for the taking, I think D'Angelo Russell has the best opportunity and skill set to make a name for himself in Brooklyn. Russell was a very promising draft prospect in 2015, but after being drafted by the Lakers he struggled somewhat with off-the-court drama. He made several TMZ headlines during his rookie season, and it was clear that NBA legend Kobe Bryant was fairly unimpressed with his lack of professionalism.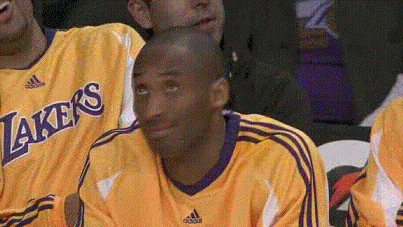 Entering his second season with the Nets, Russell has appeared to calm down a little and has settled into being a solid contributor with an average of 15.5 points, 5.2 assists, and 3.9 rebounds per game. He could use some improvement in his shooting given that he only averages 34% from three, but at only 22 years old he has some time to improve. Time will tell if Russell takes the opportunity he's been given, but it's his team to build if he wants it.
Toronto Raptors
Each season, the Raptors are always such a confusing team for me. They typically make a strong regular season showing, only to completely blow it in the playoffs year after year. Sure, they could be better on defense, but they've largely had all the key pieces they needed to put things together. They've just not been able to make it happen.
I believe that will change this season.
In a bold move, the Raptors parted ways with veteran and fan favorite DeMar DeRozan to bring superstar Kawhi Leonard to the city. I've said before that DeRozan just didn't have what it took to play at a high level defensively, and no matter how good your offense is, any team will fall in the post-season without solid effort on D.
Leonard has been nominated and awarded Defensive Player of the Year for many years now, and he looks to be just what the doctor ordered to take Toronto to the next level. They went 3-1 in preseason blowing out their opponents in all three wins. Granted, their opponents aren't the strongest performers, but a win is a win no matter what.
With the addition of Leonard, I believe that Toronto is finally in a place where they can be a relevant player in the Eastern Conference's post season. Now that LeBron James has left to move to the West, the Eastern throne is up for grabs.
Philadelphia 76ers
It seems that Philly's process is certainly paying off, and they made an impressive run for it late last season to place third in the Eastern Conference ahead of the Cleveland Cavaliers. Philadelphia acquired Nuggets' 6th man Wilson Chandler in the off season, and he will add some valuable fire power to their roster and veteran consistency as they look to continue to bring up their talented young core.
However, everyone knows that the 76ers are Joel Embiid's team. Embiid has spent a large part of his career sidelined with injury, but when he's active and healthy, he's a terrifying force to be reckoned with. At 22 points and 9 rebounds per game, Embiid is typically the difference maker that determines whether or not Philly gets a win. Combined with Ben Simmons' 6'10" stature as a point guard, the 76ers are a team of skyscrapers that could be just the venom needed to beat smaller teams like the Boston Celtics.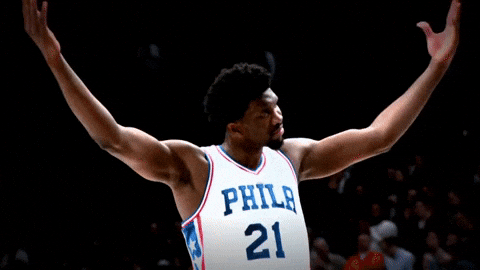 I'm interested to see how Philadelphia performs this season with James in the West. I predict they'll be another top 3 ranking team, and I expect to see them in the later rounds of the Eastern Conference playoff race.
Boston Celtics
It's impossible for me not to admit that I'm totally fired up about the Celtics this season. Each and every player on their roster is unique and valuable, and Coach Brad Stevens has an uncanny ability to bring out the best in all of them. The way they all stepped up to fill the gaps for their injured teammates last season was awe-inspiring, and with everyone healthy this year it's going to be a special year.
Oddly enough the Celtics went 1-3 in the preseason, but I expect to see them pick up the pace once the regular season starts. It's hard to name one player as the most valuable on the team, but I truly believe that the leadership of Kyrie Irving has taken this team from good to great.
Irving's departure from the shadow of James is arguably the best decision of his career, and he's building an empire in Boston that will be his for many years to come. I'm confident we will see the Celtics in the Finals this year, and perhaps they'll come away with the title, but if it doesn't happen this year I believe we can expect to see Boston at the top very soon.
I don't anticipate that the Lakers will be a championship contender in 2019, but if James is able to put it together, I would thank the NBA gods if we got to see James and Irving against one another in the Finals.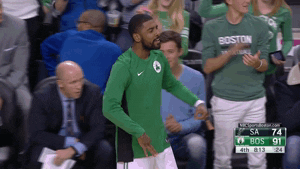 The regular season kicks off this Tuesday with the Celtics facing the 76ers at 8pm Eastern. Rest assured I will be watching!