NBA Conference Finals Preview: Can LeBron do it again?
This year's playoffs have flown by fairly predictably, with only one upset (that was also fairly predictable) with the Utah Jazz outlasting the Oklahoma City Thunder. As expected, the Golden State Warriors will face the Houston Rockets for the title in the West, while the Boston Celtics will match up with the Cleveland Cavaliers in the East. Perhaps Boston is more of a surprise given their current list of injured starters, but as we will explore more in a bit, they just refuse to be counted out.
Going in the order of the first match up, Boston takes on Cleveland Sunday afternoon at 3pm Eastern time at the TD Garden in Boston. The Celtics and Cavs lineups look entirely different than they did just a few months ago, and each team has had to work through the challenges of bringing in players who are inexperienced to catch up quickly. As everyone knows, Boston lost Gordon Hayward in the first game of the regular season, and they've dealt with a myriad of injuries since then including a season ender to superstar Kyrie Irving. Just recently, they were able to get Jaylen Brown back onto the court as the team's defensive life force, and with his help they were able to take Philadelphia to the wire and win to secure another Eastern Conference Finals appearance.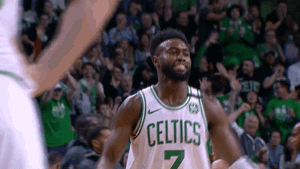 In a column last week, I discussed how there have been multiple points in the season where people have counted Boston out (present party included). I thought they'd tank and work on a solid 2018 draft pick when Hayward went down, then when they began to take off I brushed that aside. Then Irving went down and I thought surely they'd be done. Then Smart, then Brown, and the list goes on and on. Boston has kept a solid focus on winning throughout the season, and the primary reason they've been able to be so successful comes down to how they recruit players.
Boston doesn't simply look at a stat line and pick a rock star shooter to bombard opponents with points. They specifically choose two way players, meaning players who can play both offense and defense. Because everyone can defend, Boston leaves much less opportunity for a three point shooter to get open as his defender doesn't have to be off working a double or triple team. For example, against Philadelphia, Boston was able to neutralize the perimeter scoring threat from Marco Bellinelli and JJ Reddick by keeping them guarded with lock-down defense. The old saying that offense sells tickets, but defense wins championships rings true no matter the situation making Boston's number 1 weapon an incredibly versatile and deadly force.
A force that might just be able to outlast the Cavaliers.
What the Cavaliers have going for them is simply LeBron James. James' post season experience rivals the most notorious NBA heroes, and his ability to get the win no matter who, no matter what is super human. Cleveland practically turned their entire roster over just before the trade deadline, and James has managed to mold his new unit into another Conference Finals worthy team. As James said when he brought in the game winning three against Toronto–"I live for these moments." True champions always do. This type of do-or-die, get it done no matter what it takes mentality is something that champions like James thrive on. If there was ever a moment he was created for, it's being in a situation where all the odds are against him and he has to find a way out. James is the Cavaliers weapon, and that weapon has been unbeatable in the East for some time now.
The telling factor will be how Boston's defense can handle James. Unfortunately, Irving doesn't have the ability to face James head to head on the court, but he can certainly lead from the sidelines. Breaking off from James was Irving's way of blazing his own trail, and there's no better time to prove that then when you have to rely on leadership ability alone from the bench. With so many injuries Boston may struggle to keep a lid on James, and they may be forced to engage in a double or triple team and run the risk of leaving a sharp shooter like JR Smith open to do major damage.
I will make a prediction, and perhaps it's more of a hope, that Boston's steady defense will wear James down. Combined with the brilliant strategy of Brad Stevens they may be able to evolve with James as he adapts to overcome the obstacles and keep him on his heels enough to hold Cleveland at bay. I may be wrong, and I know I'm going on a limb, but I simply can't count Boston out any more.
Celtics in 7.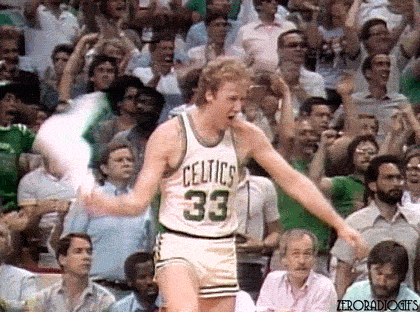 The dominant super teams that make up the Western Conference have become a bit of a bore, but I believe the match up of the Houston Rockets and the Golden State Warriors will be one to see. The Rockets have a top ten defense, but that doesn't mean they're a Conference Finals worthy unit. Houston's main strategy is to bombard their opponent with offense bringing in an average of 112.4 points per game while only allowing their opponents to score an average of 103.9.  They're 7-3 out of their last 10 games, and they've skated into the WCF with little trouble losing only one game to Utah in the second round. This series is also the first that Chris Paul has ever seen a Conference Finals, and while that may seem wonderful, it's also concerning.
You see, compared to someone like LeBron James who gets the job done no matter who he is playing with, Paul seems to have trouble making things happen. He's had every advantage possible, and somehow this is his first year in a Conference Finals series? For someone who is touted as a leader, I have to be skeptical about his track record. Beyond that, James Harden does not play well under extreme defensive pressure. Harden has a good game, but it's a one way game of offensive tricks. He's tried to cover up his issues with playing under pressure, but as things come to a head those issues will be come all too obvious against the Warriors.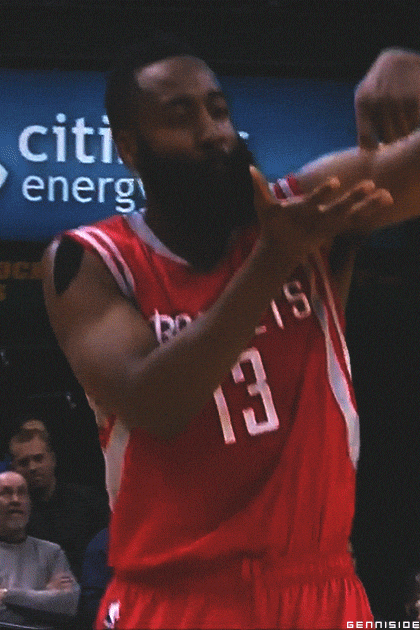 That's because even though Houston averages 112.4 points per game they are facing up against a team who regularly brings in 113.5 points per game while only allowing 107.5. It's no secret that the Warriors have the better defense of the two teams, and they won't shy away from applying as much pressure as possible to the two stars who make up the Rockets' super team core. Led by Draymond Green, the Warriors defense plays lock down every single play, and they rarely get caught off guard.
Coupled with their defense, the Warriors are (in my opinion) the stronger offensive team simply due to the versatility of their scorers. If you watch the Warriors closely, you'll notice that there is very little dribbling happening when they have possession. The ball flies around the court quickly scrambling the defense and allowing the Warriors to find an open shot with ease. And, if one scorer is trapped by defenders they can simply find the next guy in line who is ready and capable of taking the clutch shot and scoring.
As much as I hate to say it because I'm simply over the regime that has become the Golden State Warriors, I don't believe they're quite finished with their reign. They may have some bumps in the road, but they're simply too powerful to fall this year.
Warriors in 6.
We have all weekend to contemplate the possibilities before Sunday's Eastern Conference show down, so perhaps the tides will shift between now and then, but for now I am firm on my predictions. I look forward to seeing how things develop. Gods be good we won't have to watch the Cavs play the Warriors yet again this year.