NBA Draft Lottery Winners and Prospective Picks
The NBA Draft Lottery 2018 took place on Tuesday of this week leaving three new teams with the top picks in the upcoming draft. It appears putting in some hard tank work during the regular season has its benefits. After the Philadelphia 76ers proved that "The Process" can be wildly successful, this year's top draft winners will have the opportunity to secure top-level NCAA talent to build into the future stars of the NBA. This year's draft class is packed full of big men–a change from the trend of small ball players the draft has seen in recent years.
So, let's recap the top three winners, explore what their biggest needs are, and who their top prospect should be as the 2018 NBA Draft approaches.
#3 Atlanta Hawks
The Atlanta Hawks were a promising franchise a few years ago with talent that fit their roster in the forms of Paul Millsap and Kyle Korver, but they were never quite able to get it done in the post-season. Reminiscent of this year's Toronto Raptors, it seemed as though they had all the pieces, but they just couldn't put them together to form a championship team. This past season, Atlanta placed dead-last in the Eastern Conference, getting edged out by the Phoenix Suns for last place in the league. With a season record of 24-58, the Hawks were a pitiful display for their fans, but they did big favors for the teams they traveled to play against with only 8 road wins all year long. Speaking from experience, it's pretty hard to hold on as a fan while your team intentionally tanks their way through the season, and I personally think it's bad for team morale, but I digress.
The Hawks' biggest need at the moment is a gifted scorer who can run the offense, and fill multiple positions when needed. This type of multi-positioned player is becoming much more popular in the NBA, and as we see with teams like the Celtics, it can prove very successful when the players can play both offense and defense.
Atlanta's best bet is to target Trae Young from Oklahoma University. Young is a 6'2″, 180 lb guard coming off his freshman year at OU. Pulling in an average of 27.4 points per game at 36% from distance is very respectable in the college world, and throwing in 4 rebounds and 9 assists per game doesn't hurt. Young has shown to be skilled at running an offense (a skill that's really more of an art that can't always be taught), and his passing abilities showcase his excellent court vision and instincts. Atlanta will need to put in major work with Young on the defensive end if they plan to have him adequately guard the perimeter against the sharp shooters in the league, but his offensive upside should make him worth it.
#2 Sacramento Kings
The Sacramento Kings traded away DeMarcus Cousins last season in a shocking trade that left some pretty bad blood between the two entities. Since then, Sacramento has been in rebuilding mode working to replace the gaping offensive and defensive hole Cousins left in the roster. It can be argued that Cousins' game was problematic in that he was a ball-hog, and the team wasn't more successful simply because basketball is a team sport so I can understand where the Kings' organization was coming from in letting him go.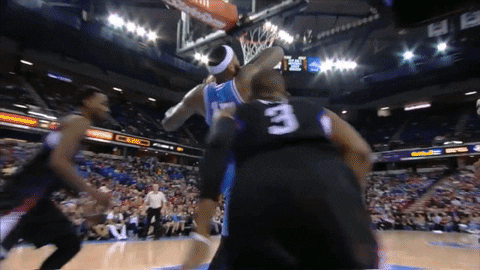 Regardless of how you feel about the Kings parting ways with Cousins, it's undeniable that the organization has some serious work to do in this year's draft, and it couldn't be a better draft class for them. Being that this year brings a multitude of talented big men, the Kings may just be able to snag a pick that can begin to fill their gaps, and get them back into playoff contention.
From the Duke Blue Devils, Marvin Bagley III looks to be a solid option to select as a power forward. At 6'11" and 234 lbs, Bagley certainly has the size needed to be a solid presence under the rim. In his freshman year at Duke, Bagley averaged 21 points, and 11.1 rebounds per game at an impressive 61.4% from the field. This means that Bagley spent a lot of his time forcing his way to the rim looking to either score or defend which will be valuable experience as he looks to make a presence in the NBA. Bagley can also be called upon to sink an occasional 3-pointer at 36% from beyond the arc, but he will need to improve his free-throw shooting percentage lest he fall victim to Hack-a-Bagley (a practice that new rules have tried to mitigate, but teams will still find a way around it). If Sacramento can develop Bagley into an agile, yet aggressive big man under the rim they will improve their position greatly for next season.
#1 Phoenix Suns
Ranking #1 for best in tank, the Phoenix Suns have undergone a somewhat bizarre rebuilding process over the years. However, this year they decided to stop messing around, and really stink it up so they could be sure to land their pick of the litter in June. Phoenix went 21-61 for the season (4-12 in their division) winning only 10 games in front of their home crowd.
The Suns boast top ten picks at the small forward, power forward and center positions, but they really need a versatile role player to get things cooking on offense. The man for that job is Real Madrid's Luca Doncic. Doncic has been playing professionally in Europe since 2014, and his 6'6″ frame allows him to be effective at both the guard and forward positions. Luca will prove to be a valuable wing to bolster scoring and defend the savvy 3-point shooters on the perimeter.
If the Suns want to make themselves a serious presence in the Western Conference, they will need to seek out two-way players who can contribute on both the offensive and defensive ends. As of right now, no one does that better than the Warriors.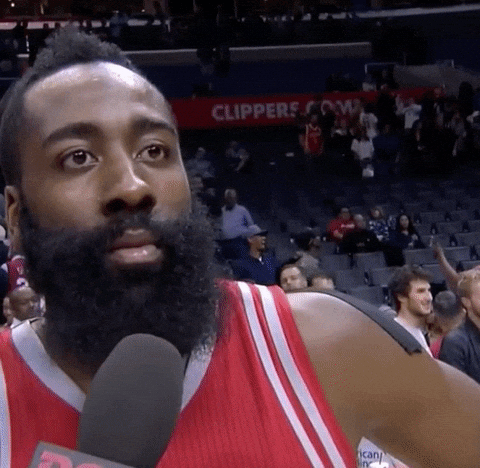 The 2018 NBA Draft Lottery airs on Thursday, June 21st at 7pm ET. The draft will air live on ESPN, ESPN radio and the ESPN app.