NBA ratings soar continuing annual increase in viewership
In 2018, NBA ratings have shown a significant increase over similar games aired in 2017 thus continuing the steady rise of NBA ratings year after year. Beyond the hype and the fame, the NBA is a business, and the more eyes that are consuming the games and the corresponding advertising, the better the league flourishes overall.
So what's behind this phenomenon? As a sales and marketing professional, I take a particular interest in this subject. After all, what is the NBA but a vehicle that promotes teams and players for the consumption of fans like you and me? It all comes down to simple marketability in my opinion.
We've all experienced it before. There's a new product that hits the market, and everywhere you look you see some sort of commercial or social media ad about it. The product interests you somewhat, and after repeated exposure you decide that it's something you really want to try. You give it a whirl, and you are woefully disappointed in your experience
There's probably also an experience you've had where you find an incredible product that you've heard absolutely nothing about, and you wonder why no one is talking about it.
The secret lies in the way something is marketed. Great products can have poor marketing and little impact in the market, and terrible products can have the best sales team in the world and rake in the cash (for a time anyway).
However, the best situation occurs when excellent products are combined with great marketing. These products are wildly successful, and subsequent releases of products by companies with a good track record gather a cult following.  For example, when a Marvel movie is slated to come out, the previews begin showing at least a year in advance to build anticipation and momentum. This year's release of the Black Panther was an epic success–the result of an excellent product and great marketing by a company that consistently produces at a high level.
The same is true for the NBA. In past years, players like Wilt Chamberlain, Larry Bird, Michael Jordan, and Kobe Bryant have served as the face of the league in a way. The NBA can use their likeness to appeal to their fan base, and further the NBA brand. Jordan's iconic Jumpman has even been trade marked by Nike, thus furthering the promotion of the league and its presence in the global market. Fans clamor for exposure to these sports heroes, and the following has become deeply ingrained into the fabric our culture.
And, it's no surprise that ratings for the NBA are skyrocketing this year. Now, more than ever, the players in the league understand the role they play in furthering the business that is professional basketball. That is, their ability to be marketable to the industry.
Players like LeBron James are starring in major movies alongside Hollywood's biggest celebrities, while giving back to their community their down time. (Of course we can't forget the work Jordan did in the sacred classic known as Space Jam, but I digress.)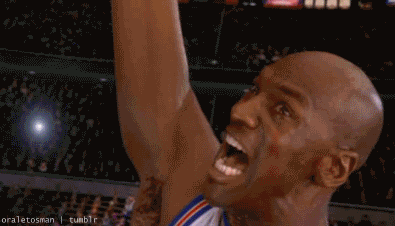 In 2017, James received the Walter Kennedy Citizenship Award–An award given to the NBA player, coach, or trainer who shows outstanding dedication and service to the community.
In response to the award James stated,
"It means a lot. I do so much for my community and my foundation does a great job of giving families and kids and the youth an opportunity to better their lives and better their futures. For that part of what I do to be recognized, it's definitely an award not only for myself and my foundation but all my kids that are a part of my program and all the people that look up to me. It's their award for sure."
Not to be out-done in the giving department, Stephen Curry spends time being involved with the United Nations Foundation's Nothing But Nets Campaign that provides insecticide-treated mosquito nets to people living in Africa to prevent them from contracting malaria.
And, most recently, James and Curry were named team captains of this year's NBA All-Star Game, and they each were allowed to pick a charity for their team to compete for. The winning team (Team LeBron) contributed $350,000 to the After School All-Stars, while the losing team (Team Steph) contributed $150,000 to the Brotherhood Crusade.
World Class athletes who live a happy life, and give back to their community inspire all of us. I often say that the reason I'm a fan of the NBA is because I love to be around, and observe excellence. These players epitomize this on and off the court.
All of these factors contribute to the NBA having a very marketable product to promote and sell. NBA fans want to see the faces of James and Curry on commercials, and they want to head out to their local arena to watch their heroes in action. As the league matures in this era of ultra-visibility through social media, the players are adapting their business skills to make themselves the most marketable product they can be for the league.
No rocks at other pro sports leagues, but I'd say the NBA has a corner on being the best at marketing in the professional sports industry. I fully expect them to continue to expand their global presence as the younger generation comes up through the ranks of learning what it takes to be in the business of basketball–sales by day, and hoops at night.