The mentality that sets teams apart in the revolving door of NBA coaches
The NBA is a fast-paced organization, and the term revolving door is an understatement when describing the rate of turnover for both players and coaches alike. For the first time in 46 years, the NBA made no head coach firings last season, but they made up for lost time this year with five coaches being terminated so far. The Phoenix Suns dismissed Earl Watson, the Memphis Grizzlies let go of David Fizdale, Jason Kidd was fired by the Milwaukee Bucks, and following the season's end, the New York Knicks fired Jeff Hornacek while the Orlando Magic parted ways with Frank Vogel. The Atlanta Hawks and Mike Budenhozler have also parted ways agreeing that it was time for each to go in their own direction.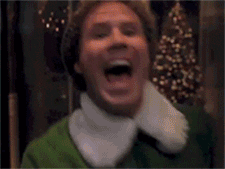 The name of the game is results in this league, and coaches and players are often subject to extremely unrealistic expectations of taking any given group of players and producing a championship team almost overnight. I personally have great disdain for the league's habit of hiring and firing on a whim, and I believe that every time someone is let go a team undergoes a setback–even if the change is positive.
Coach Gregg Popovich is an anomaly at 22 years with the San Antonio Spurs organization. He has taken his team to the playoffs all 22 years, and the organization boasts 5 Championship titles under Pop's leadership. The Spurs are known for maintaining long-lasting relationships with their players and coaches. They have a system, and each person knows their role in that system. They've identified a culture they want to maintain, and acquisitions are made by evaluating not only a player's skill level but how well they fit within the organization. The players find it so important to remain together, that they have offered to take pay cuts in the past so that everyone's contract can be accommodated.
This long-term culture-based strategy is also used by the Real Madrid professional soccer team. Long ago, their team was on the brink of collapse so they completely re-vamped their philosophy on how to acquire players and coaches. They identified a culture that their fans want to be a part of, and they select their players primarily based on how well they will fit in, and then evaluate their skills as an athlete. As a result, they sell the most jerseys of any professional sports team in the world, and they are heavily decorated with metals and championships.
What NBA front offices often overlook is that a leader is not made overnight. Chemistry is a result of trust, and trust can only be earned by observing behavior over long periods of time. Organizations who cycle through coaches every year without first identifying the type of team they want to create are rarely successful in the long haul. They simply react to wins and losses without giving their personnel a chance to be successful.
Now, don't get me wrong. Sometimes a coach has to go. For example, Brian Shaw was named head coach of the Denver Nuggets in 2015 after replacing George Karl who had just been named Coach of the Year by the league. (That one is still a head-scratcher for me.) In just under two seasons, Shaw managed to alienate nearly all of his players to the point where it appeared they were losing games on purpose to force the team's hand in letting Shaw go. It seemed as though each time Shaw was on camera he would take any opportunity to come down on his team, while simultaneously building up whatever opponent the team was taking on. The Nuggets had a major leadership problem on their hands, and they did what they had to do.
The irony of it is that once a team does fire a coach, they simply go to the small pool of coaches that have typically been let go by another (or multiple) team(s) in the league to find a replacement. This practice is curious as it would seem that if a coach was fired by a team that can't make the playoffs, perhaps they aren't fit to be a head coach. Thus the hire and fire cycle continues.
Back in 2013, the Boston Celtics decided to look outside the box when selecting their next head coach. They had a direction they wanted to take the team, and instead of simply finding an available candidate from the pool of sloppy seconds, they went to the college world to find their guy. Co-owner Steve Pagliuca stated that, "Danny (Ainge) had identified Brad (Stevens) in 2010 as someone, who long-term, even shortly, would be a great pro coach because of his demeanor, his ethics, and the way he worked with players to cultivate extraordinary success at a very small college."
Ainge put together the list of coaches he wanted according to Pagliuca and, "The first person on the list was Brad Stevens, and the second person on the list was Brad Stevens, and the third person on the list was Brad Stevens. There wasn't really much beyond Brad Stevens."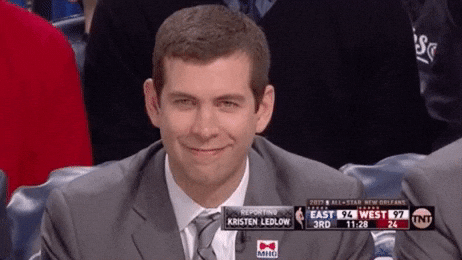 They hired Stevens because he was good at developing talent. And, as Pagliuca says, "Tanking is different than developing talent. We try to keep all the good talent." Stevens was given a 6-year contract–plenty of time to take a group of young talent and rebuild the organization. Just a few short years later, the Celtics were leading the win-loss record with the best defense in the league.
Given that the tradition of high turnover in the NBA is decades old, I don't anticipate the teams that are constantly in reactionary mode will have the wherewithal to take a step back and think outside the box. Instead, they will continue to hemorrhage coaches and players year after year while the elite teams in the league will take a few years to rebuild and strive for quality over quantity. And the separation of the proletariat and bourgeoisie NBA teams will persist.