Top three NBA teams who need to make a splash this summer
Now that the NBA Draft has come and gone, free agency and trades will be taking center stage as teams work to prepare for the coming season. The free agency market will be a media frenzy as players like LeBron James, and Paul George will make themselves available to hear offers from organizations around the league, and we're sure to see several television specials capture the play-by-play.
While most of the attention will be on the big name players making their decisions, there are several organizations who will be working to make some major moves in the coming months to secure their optimal lineup. This is where GMs earn their keep so it will be interesting to see who is best able to strategize their way to success.
While anything is possible, I will be watching three key teams as their upcoming choices will prove pivotal for the overall direction of their respective organizations for years to come.
San Antonio Spurs
The Spurs organization is known for their incredible ability to develop, and keep superstar players for the duration of their careers. That's why the recent drama surrounding one of their most unassuming personalities has been so surprising. The relationship between Kawhi Leonard and San Antonio was first rumored to be going sideways last season when Leonard chose to remain on the bench (although he was medically cleared to play) after recovering from a right thigh tendinopathy. Leonard had struggled with the injury all season, and although the doctors seemed to think he was fine, Leonard still felt unsure. The media feasted on possible rift speculations, and although I was skeptical that the drama was real at first, the Spurs are in hot pursuit of the right trade for Leonard so it seems as though the rumors are true.
San Antonio has reportedly been in discussions with Boston and Los Angeles on the right trade scenario for Leonard. According to ESPN's Adrian Wojnarowski, Boston is approaching this trade with extreme caution as Leonard's future is uncertain. San Antonio stands to pick up Marcus Smart, among others, in the proposed swap, but I don't know that the move is right for either organization. It's best for San Antonio to admit that they're in full rebuilding mode, and start from scratch by picking up as many viable and malleable players as the can in exchange for their once-promising superstar. They have a proven system of building dynasties out of no-name players, and the sooner they get to work the better.
Boston's extremely cautious on Leonard front. There's so much uncertainty w/ Leonard's future — health, free agent desires, etc. Will Leonard be same player? That's hard to tell. Celtics don't have to make a risky trade and have no intention to do so. It's an interesting dance. https://t.co/gVECzgxrYM

— Adrian Wojnarowski (@wojespn) June 28, 2018
The other possible trade scenario for Leonard would be a move to the Lakers. Los Angeles is in an interesting position (which I will expand on in the next section), and they stand to compose their own super team this offseason if they play their cards right. If San Antonio could pick up someone like Kyle Kuzma out of the trade, he could be just the player for the Spurs to build a lasting organization around.
Los Angeles Lakers
After slipping into Western Conference oblivion for a few seasons, the Lake Show is in prime position to become a dominant force in the league once again. As I mentioned above, James will likely be back on the market and it's been rumored that he's been making calls to players and organizations around the league to optimize his position to allow for one or two more rings before he throws in the proverbial towel.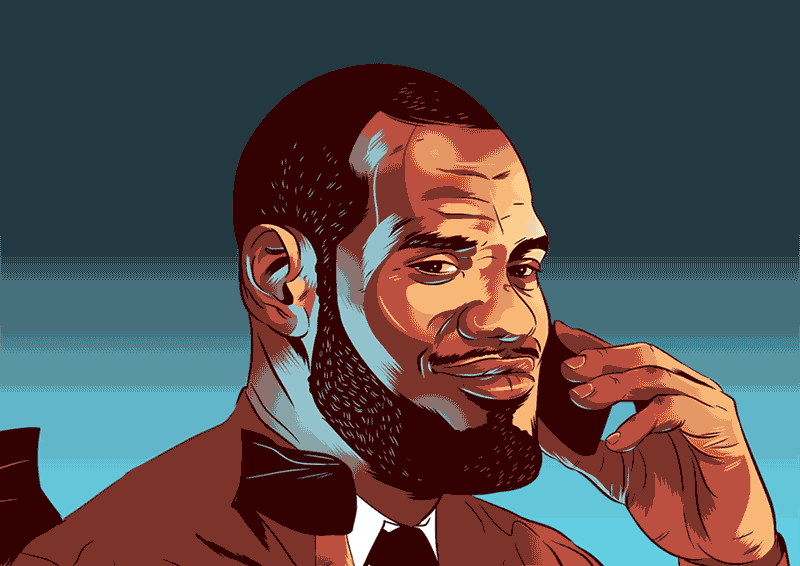 The good news for the Lakers is that James will not need to be acquired in a trade so although they will have to cough up a (not so) small fortune to bring him on board, they may not have to give up too many players in order to do so. If LeBron is feeling charitable, perhaps he can throw Cleveland a bone and allow them to work out a sign-and-trade so that the Cavaliers can pick up a couple of talented pieces, or maybe even an appealing draft pick to allow them to rebuild their organization. I don't imagine that will be enough to prevent the burning of his jersey in Cleveland once again, but it's something nonetheless.
In the event that Los Angeles does land James, the Lakers could find themselves in a position to build their own super team by making a move for Leonard. James and Leonard would be a fierce duo on both ends of the court, and could quite possibly give the Golden State Warriors a run for their money. Making this move, the Lakers would also be developing their precious Lonzo Ball by allowing him to be mentored by championship experienced players. Ideally, the Spurs would move to capture Kuzma in a swap for Leonard which would be a loss for the Lakers, but Leonard is still fairly young and could help the Lakers get to a title much faster than Kuzma at this stage in his development. The swap between Kuzma and Leonard would be beneficial for both players, and both organizations alike so the shoe fits from my perspective.
Denver Nuggets
The Denver Nuggets were given A+ grades by many who critiqued their draft night picks, and it appears that they certainly got lucky by landing Michael Porter Jr with the 14th overall pick. Porter is currently working to fully recover from an injury, but he's shown that he's nearly there impressing the Nuggets front office enough in recent workouts for them to make a move to bring him on board.
However, the Nuggets still have an expanding problem on their hands. With enough forwards to fill the rosters of several teams, they're in desperate need of offloading players in the form of trades to make room for larger contracts for the newer recruits who will be coming of age in free agency very soon.
The Nuggets also need to decide what type of team they want to be. While most teams spent time picking the best shooters money could buy in past draft classes, the Boston Celtics chose to select two-way players who can score and defend against any team in the league. It seems as though Denver was also able to get a couple of solid defenders in Porter, and Jarred Vanderbilt, but what about the rest of the team? Gary Harris can be a solid defender, but their prized possession Nikola Jokic (who Denver is about to issue a max contract to) leaves a lot to be desired on the defensive end of the court. The Nuggets need to make a move to secure more defensive-minded players who will allow them to balance out their hard work on offense. If they can bundle players like Kenneth Faried, Wilson Chandler, and maybe throw in Darrell Arthur as an added bonus perhaps they could find a player who will bring a steady defensive pace to the team, and make them a relevant presence in the Western Conference once again.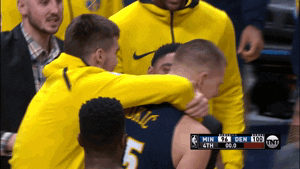 As silly as it sounds, this time of year is one of my favorites for the NBA. I love to watch the business of basketball unfold, and my money is on James in Los Angeles to end his career as a Laker.