With 2019 player options possible for Leonard and Gasol, what does the future look like for Toronto?
It's hard to believe, but the 2018-2019 NBA season has come to a close in a way that I don't think many people expected–certainly not me. If you would have told me 9 months ago that the Nuggets would be the 2nd seed in the West, and that Toronto would take the title I would have said you were living in an alternate universe. However, what's great about this league is that truly anything can happen. This year has flown by, and I never cease to be surprised by the developments that can take place in such a short period of time.
Heading into the off season, the NBA now has a new title holder, a new MVP, and a new country in their championship realm. Welcome Canada!
The Toronto Raptors have long been a top-tier team, but they've been missing their "it" factor causing them to fall flat in the playoffs year after year. They've always been an offensive juggernaut, but when it comes to defense, they've simply struggled to execute until this season.
So now that they've won a championship with the newly added Kawhi Leonard in tow, what lies in store for this team in the future?
Leonard's contract is quickly expiring, and he has a 2019 player option he can exercise if he wants to explore the market. A good business move would be to take the option and see what teams are willing to offer in an effort to force Toronto to put their best foot forward in a new deal. They will certainly be motivated to do so.
Leonard was the fundamental piece that brought the Raptors (and Canada) their very NBA title. Partnered with a mid-season acquisition of veteran center Marc Gasol, Toronto seems to have struck the perfect balance of talent needed to win in this highly competitive league. Sure, there was some fate involved given the Kevin Durant Achilles injury, but there's no doubt that Toronto earned their spot at the top so if they want to keep the winning coming they would do well to pony up to keep the band together.
At age 33, Gasol also has a 2019 player option, but taking his option may be risky as some believe he's already overpaid. If he chooses to put himself back onto the market, he could place himself in a position of being forced to take a low-ball deal given his age. However, whether or not he's overpaid is in the eyes of the beholder. Back in April it was easy to criticize his salary given Toronto's unknown position in the post-season, but hind-sight being 20-20, it seems that Gasol earned his keep assisting in bringing home the franchise title.
Business strategy aside, there's something to be said for keeping a team together that has unified so profoundly in such a short period of time. If the Raptors were able to win the title this season, how high can they go with more time on the court together? Leonard was brought up in the mindset of keeping teams together for the long term with the San Antonio Spurs. Leonard's mentor Tim Duncan even cut his salary in half in 2013 in order to keep valuable players on the roster.
So, perhaps we will see Leonard and Gasol opt for the long term perspective and see how much they can accomplish with this Raptors team. It's likely that Gasol only has a couple more solid seasons left in him so it would be in his best interest to try to stick with this team to finish his career on a high note.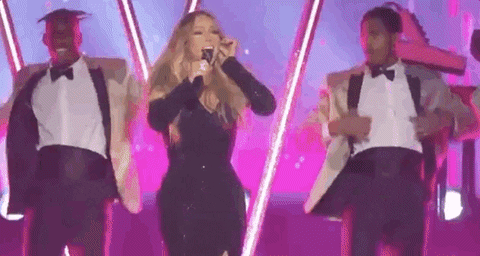 Now that the Warriors have been dethroned, perhaps even temporarily, the opportunity exists for other teams in the league to capitalize. Golden State has been such a dominant staple for so long that rookies coming up into the league are likely intimidated by them thinking they won't have a chance to win. More than being happy for Leonard and his new team, I believe that Toronto winning this title will be very good for the league as a whole. Competition is now open, and hopefully this will encourage other teams to put forth the effort to acquire the talent they need to win championships.
For Toronto, this win is special and incredibly important for their franchise. On a larger scale, this win is good for the economy of the NBA. The free agency market is sure to be a hot one this off-season so time will tell if Leonard and Gasol choose to stick around. If I had to make a bet, I would say they're eager to repeat the success of this season. I wish them the best.
Congratulations to the Raptors on a fantastic season! The NBA is truly a better place because of your hard work this year.